All about the SujaVa Tribe family. Less hospitable but not aggressive.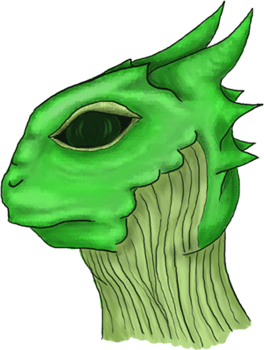 The SujaVa tribe has rather short faces that are often adorned with spikes.
Unlike the Merak Tribe these spikes never break through the scaly skin to become horns.
Fins and webbing are not uncommon characteristics for these swamp dwellers.
Characters belonging and/or tightly associated to the family.
A family tree has not been created.
¶ Influence and Influences
No historical influences known.